If you are an HR professional, you must have come to understand how difficult it is to make both employees and management realize the importance of performance evaluation. But all HR Training courses put direct stress on conducting such reviews.
I feel, that traditional performance assessment processes often become monotonous. And outdated in the present scenario as they are based on stereotype methods. To make it more impactful, you must add some innovation to the entire reviewing technique.
While working as a lecturer in HR training in Kolkata. I tried to teach my students how they can represent performance reviewing more acceptable to the employees by using some simple strategies.
Here I want to discuss the same for my readers which may help them in streamlining employees' contribution to the organization.
My first and foremost advice is, to think beyond your HR training classes to change the concept of performance review. Quite often people think an evaluation is a process to pinpoint their shortcomings and failures which is wrongly used to control their rate of increment or career for the vested interest of management. At this outset, your target should be to gain the trust of the employees by trying to make them feel the entire review is done to pinpoint their positive contributions towards the operational success of the organization.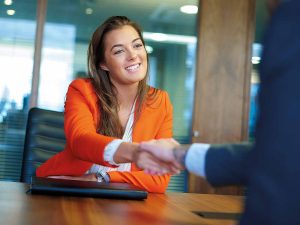 Second, establish the truth that everyone is equally important in a team. Each staff has a specific role in an organization which is no way less important than anybody else's work. However, good HR practical training always focuses on this truth which makes an organization strong and well managed. No doubt it will motivate employees at every level. And to take part in an evaluation process where they can think of getting justice.
Don't try to put the entire blame on the employees or a particular department. For nonperformance or low performance in a particular area. In addition, it's an eye-opening factor to identify operational loopholes which demand corrective measures.
Ideally, performance evaluation should bring some unique surprise that will generate fun and boosting among the team. Asking each employee to mention his or her suggestions to improve the work process can be the right way to popularize performance evaluation.
Did you find these tips valuable that you never come across in the HR Generalist training courses? Then why don't you give them a try? I will wait for your feedback.