The recruiting/hiring process is a crucial component of running a successful company. Be sure to build a structure that will result in successful new hires. We should not take it lightly to find the right workers is a time-consuming process. Take the time to think about the position you're recruiting for, write a good job description, post your job opening, interview applicants, and make an offer. Therefore, skipping all of the measures will end up costing you money in the long run. Similarly, here are several suggestions for a good recruiting process.
What is the timetable for the recruiting process?
It's crucial to be adaptable with your hiring process timeline, as you can need to adjust it depending on the role's requirements, your business, or your organization. However, you shouldn't actually tailor the selection process for each candidate, as this can lead to an unnecessary amount of time spent with high-level candidates and inadequate time spent with low-level candidates. Similarly, we need good people at all level. Keep reminding yourself that finding the most qualified candidate is worth the effort, no matter the job level or business environment.
With that in mind, when you've determined that you need to recruit someone, follow this model to guide you through the steps: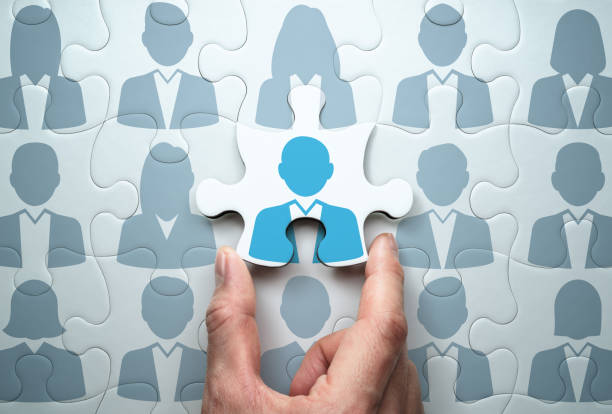 Week 1
Make a work advertisement. The job description in the job ad should be correct. In addition, the ideal job description incorporates two elements: what the organization is searching for in an applicant and how the company can assist the new hire in succeeding. You're writing for a particular audience with specific requirements in certain situations. If you leave out critical details about your business and the work, a potential applicant can decide to look elsewhere.
Post the work vacancy on the internet. After that, we can post job postings on job boards, business blogs, social media, and professional networks.
Seek advice from others. Discuss the recruiting process with trusted professionals, personal consultants, or someone who has shown an ability to provide insight into your company and industry. Similarly, the Outsiders will also have unique insights that will lead you and your HR team in a new and exciting direction. They might even name the person who is ultimately hired.
Speak with recruiters. Make contact with successful recruiters in your sector.
Allow touch with your contacts. Directly hire candidates using social media or more conventional networking tools including phone calls. Even if they don't apply for this job, it's never a bad idea to remind people that we respect their skills.
Week 2
Applications are received and reviewed. You should receive some applications and resumes within a week of posting the work. Similarly, start searching through them to see if all of them are a good match.
Conduct the first round of interviews. You may begin conducting phone or video interviews once you've found some interested applicants.
Inquire for additional information. In addition, We should ask the candidates for more details(if needed). Request that they respond to emails, take editing or programming exams-, or send job samples.
Week 3
Interviews should be scheduled and held in person. Begin scheduling and conducting in-person interviews based on the results of the first round of interviews. After that, in an emergency, video conferencing might be sufficient.
Week 4
Complete the first round of face-to-face interviews. The number of weeks you spend on the first, second, and subsequent interview rounds can vary depending on the role you're filling and a variety of other factors.
The second round of interviews will be held. Set up candidate presentations and group interviews, as well as schedule and hold second-round interviews.
Check your sources. Make contact with your sources. This move may have been completed by the hiring manager or HR specialist earlier in the process, but if it hasn't, now is the time.
Week 5
Conduct follow-up interviews if necessary. In addition, perform a second round of interviews if necessary, with applicants meeting with senior management.
Candidates should give presentations. And similarly, plan and schedule sessions where selected applicants will present their ideas.
Make a final decision on the shortlist. Then, reduce your list to a few candidates with whom you'd be comfortable working.
Week 6
Make a jobs request. Then make a bid once you've found a top candidate. And, make sure your offer covers all of the specifics, such as compensation and benefits.
Make an effort to reach an agreement. Candidates may not accept your first bid. Prepare to haggle over salaries and other job conditions.
Perform a background check. Make sure all about a background check (if you want to perform one) has been discussed before finalizing any hiring agreement.
How long does it usually take to hire someone?
From the initial job posting to the acceptance of an offer, the time it takes to complete the hiring process varies by industry and company. However, according to a 2016 report by the Society for Human Resource Management, it takes 42 days on average. In addition, according to Glassdoor, the interview part of the recruiting process typically takes more than three weeks.
The length of the recruiting process varies depending on the industry. According to Glassdoor, the following are the five sectors with the longest recruiting processes:
Government
Aerospace and defense
Energy and utilities
Biotech and pharmaceuticals
Nonprofit
Industries with diverse staffing trends and a stronger focus on skills rather than educational qualifications have the quickest recruiting processes. Here are some of the sectors where hiring takes less time:
Bars and restaurants
Personal safety
Supermarkets are locations where you can buy food.
Beauty and health in the car
Your company's hiring timetable, however, can differ from that of the rest of your industry. The answers to these three questions may indicate how long your selection process would take:
1. Does your organization place a high value on the cultural fit?
Hiring managers are increasingly searching for applicants that "fit" into a clear set of principles, priorities, and customs. Finding such people requires further interviews, often in informal environments, to complete the selection process.
2. Is there an opening at your company for a role that takes a lot of judgment and creativity?
With the automation of many routine, task-oriented tasks, a higher percentage of jobs now need advanced thinking abilities. However, that means you'll have to think about who you want to recruit for a little longer. Skills tests and personality testing are popular tools that are well worth your time.
3. Is there a strong emphasis on customer service skills in the job description?
Customer service skills are more relevant in the industry, therefore they can now assess more precisely through a long interview process.
How do you make a good recruiting process?
Your HR department must design a recruiting process that is pleasant for both the business and the job seekers. General intelligence and specific information tests have their place, especially in identifying candidates who fall short of the minimum requirements. Nonetheless, a hiring manager's or senior executive's final decision on an applicant is usually based on their discretion.
Hiring managers are in charge of all facets of the hiring process, including recruiting, screening, arranging and performing interviews, testing, and negotiating a work offer. Senior executives, on the other hand, may play a role in the recruiting process, although in a consultative capacity. After all, they are actually in control of who works for them and how well they do.
The optimal recruiting process must be adaptable enough to accommodate senior executives' wishes. Companies with the best staff are those where an HR expert and a CEO communicate with one another.
Your hiring process's complexity will determine by a number of variables, including the following:
the size of the company
Profitability degree
In a competitive market, where do you stand?
History and culture of the business
The number of roles you're trying to fill
Level of the position
whether or not it's a new task for the organization.
The number of people involving in the hiring process is high.
How do you make the recruiting process go more quickly?
Taking the time to hire the right person will help you avoid mistakes, but it can also encourage your top candidate to seek another opportunity. Furthermore, a slow hiring process may result in other projects not receiving the attention they deserve.
Create a concise and detailed work description.
The job description should be detailed but not overburdened with information on any potential requirements that the new recruit would face. A good job description will serve as a guide for the entire hiring process.
Only the best candidates will be considered.
Stick to the screening process and invite only the most qualified applicants for interviews. After reading résumés, trust your gut feelings about candidates. While a particular candidate can seem appealing, is he or she a good match for your company? You would want to schedule three to five people for the first interview instead of five to ten. Avoid interviewing a large number of applicants who appear to be eligible but do not meet the minimum requirements for the position.
Internal candidates should not be ignored.
Internal candidates might not be "great," but external candidates, considering their impressive résumés, aren't either. And if an internal applicant is not employed after being interviewed, they would not feel taken for granted. Building stronger communication ties within the organisation can be as simple as "recruiting" people who are already on board.
Make the application process easier.
Instead of demanding comprehensive details upfront in a lengthy application, which could deter potential applicants, go the easy-apply path. Simply request a cover letter and résumé at the start. It only takes a few minutes to look through this material. If you like what you see, the next stage of the recruiting process will provide you with more information.
Get a jump on your references.
Contact references sooner rather than later in the recruiting process. We can delay the hiring adding this phase at the end of a series of interviews can cause hiring to be delayed. (For example, a key contact can be on vacation.) Checking references is also a vital part of evaluating talent and should not be overlooked. Knowing more about an applicant before an interview will help your HR team ask better interview questions, resulting in a more fruitful exchange of ideas and facts.
Be adaptable.
Isn't it a dealbreaker if a candidate doesn't have a specific advanced degree or the same experience as anyone else at the office? You could overlook someone who could bring new ideas to your organisation if you have too many preconceived notions about the ideal candidate.
Certain activities should be outsourced.
If you think you'll be frustrated by the recruiting process – which might happen for a variety of reasons beyond your control – outsource some of it to a competent staffing agency.
Frequently Asked Questions about the Recruiting Process
Here are three popular questions regarding recruiting new workers – and their responses – that many small business owners have.
How much does a typical hire usually cost?
A new hire's expense is essentially determined by their starting pay and any immediate benefits. However, there are almost universal costs associated with recruiting, and many of these costs recur even in vastly different industries.
The estimated cost of recruiting a new employee, according to research conducted by the Society for Human Resource Management, is about $4,000. This includes the cost of HR processing the new employee, payment to the employee for work that is unlikely to be profitable (such as during orientation or training), and a slew of other costs.
What tools will make the recruiting process run more smoothly?
Applicant monitoring software is commonly used. They assist HR in posting job openings, parsing and organizing applicant resumes, identifying well-qualified applicants, and tracking candidates during the hiring process. A good old-fashioned guide is another valuable method. Employee referral services take time and resources to set up, but they can pay off handsomely by bringing in quality employees who may not have known about the business otherwise.
What is the best day of the week/time of day to make a work offer?
SmartRecruiters.com conducted a survey of over 270,000 work postings and discovered that Tuesday was the most common day of the week for employers to expand job offers.
"Mondays are busy," said Jerome Ternynck, founder and CEO of SmartRecruiters. "They seem to get away from people before they have a chance to expand deals."
11 a.m. is the most common time for extending a bid. It is deemed late enough in the morning for the majority of people to be awake and alert. It's also before lunch, giving recipients of the offer plenty of time to react.