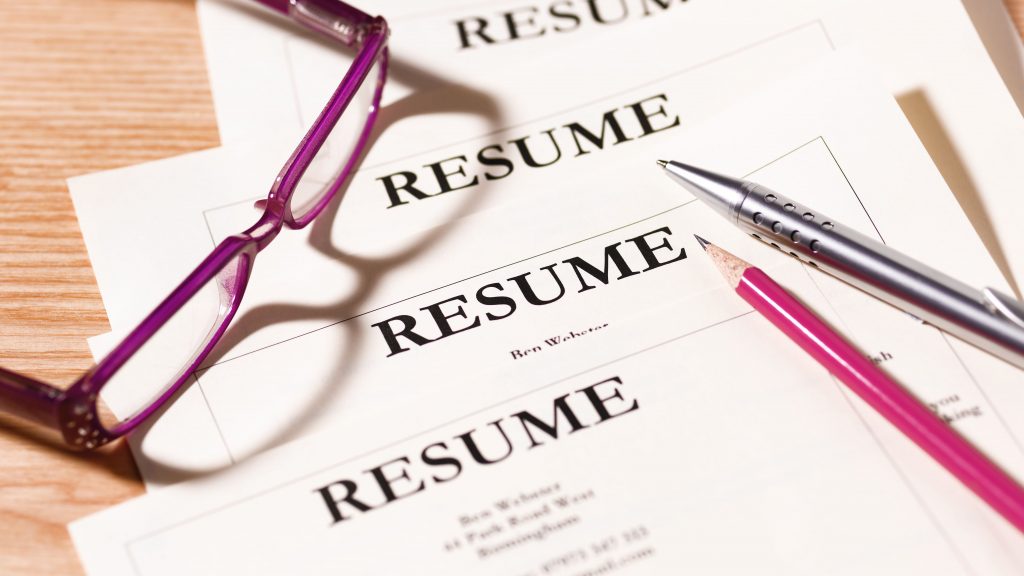 Resume, this word holds an important place in almost everyone's life as for each and every profession it's being asked by the company. Now let us know what this 'Resume' is.
A resume is a formal document that serves to show an individual's career background and skills. In most cases, it helps an individual to land a new job after an interview. Mainly a resume consists of a professional summary, work history, and education sections.
As you came to know the meaning of a resume now let us know the importance of the Resume. It is the first thing that an employer sees about you. That means a resume needs to make the best first impression on the recruiter. This is the reason a resume is considered to be one of the most important steps in the job application process.
As the Resume is the main thing for your hiring so the following mistakes are to be avoided:-
Wrong Spellings and grammatical errors are the worst kinds of faults in anyone's resume. It automatically ruins the person's image in front of the HR of the company.
Not providing the actual keywords that match the job listing. It means if your resume does not include the right keywords as per the job listing then your resume will be declared as not that strong to fit the job.
Do not write too much history about yourself in your CV. Provide valid information and the rest keep it to you so that questions can be asked and communication can be done with you. Keep your resume to 1 maximum of 2 pages, not more than that as the HR Department doesn't have much time to read history during interview sessions.
Don't include a career summary that doesn't match with the current job you have applied for. You might have experience in many other genres but to be precise if you are applying for a Teacher job you cant show your Sales career as a past summary because both are not relevant to each other. Over there you can add your providing of coaching on different subjects experience. That might help you.
Few more mistakes:-
Do not provide irrelevant email ids or I must say some unprofessional email id, that ruins everything. It shows how unprofessional and mostly how disorganized you are.
Do not forget to add on your technical skills, your any other achievements it shows your interest in yourself as well and creates a good image of yours.
Not including your social profile in your CV can be a great killer in today's generation. Always make your CV linked with your social LinkedIn profile that will help the HR department to look for your other activities and it's also a great way to socialize and make things more transparent.
Try to keep your CV simple and crisp. Don't make it overcrowded with bold letters and unwanted designs or templates. It doesn't make your personality look good.
I suppose you feel that you need professionals to help go for it.  Look out in your friend circle for an HR definitely, they will help you.
Always put your professional experience in the first part that will do half of your job. Then elaborate on your educational skills and technical skills as well.
When you submit an application, your resume is one of the first documents potential employers will use to decide whether or not you are a good fit. A well-developed resume could help you be recognized by employers looking for candidates like you.
–